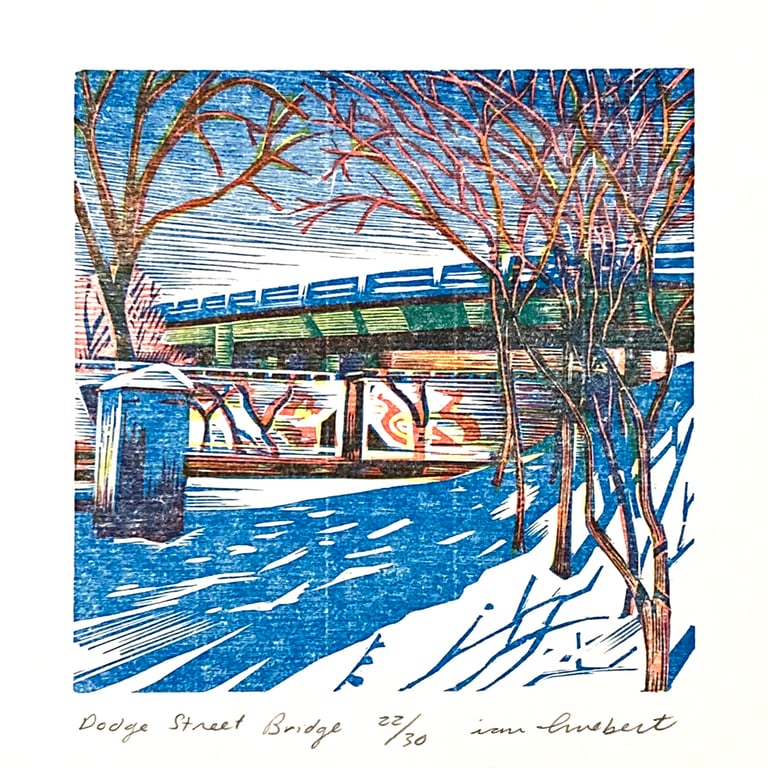 There's a small rail yard near my studio where I go for walks sometimes. I love watching the constant flow of hoppers and freight cars that roll through. Many are adorned with graffiti, making for an ever-changing movable art show. The Dodge Street bridge stretches over the yard and is a popular spot to look at sunsets or to simply make one's way to downtown Iowa City.
The bridge has always been a popular subject in printmaking, in fact, there was an entire art movement with the same namesake (Die Brücke). For me, they represent something that connects us to different places and offer a chance to view things from the new perspective.
Three color woodcut printed on mould-made Zerkall paper from Germany. Image size 5 x 5 in. (8 x 10 sheet). Numbered edition of 30.