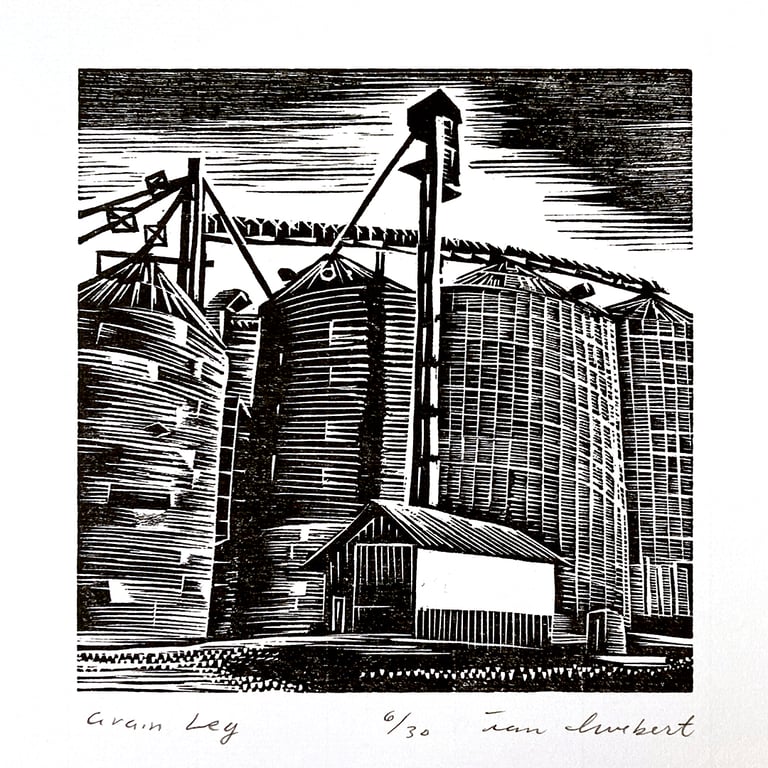 A more modern grain handling system than the smaller bins and elevators that used to dot the prairie. Farming has always been big industry here but it always seems to be getting bigger. Luckily it is still built with one of my favorite materials to portray: corrugated tin.
Part of a series of woodcuts exploring the industrial landscape on the prairie.
Woodcut printed on mould-made Zerkall paper from Germany. Image size 5 x 5 in. (8 x 10 sheet). Numbered edition of 30*
*Numbers 1 through 5 in the edition will be included in a cloth bound portfolio set to be released in 2022. If you are interested in the portfolio, please contact us for availability and deposit info.