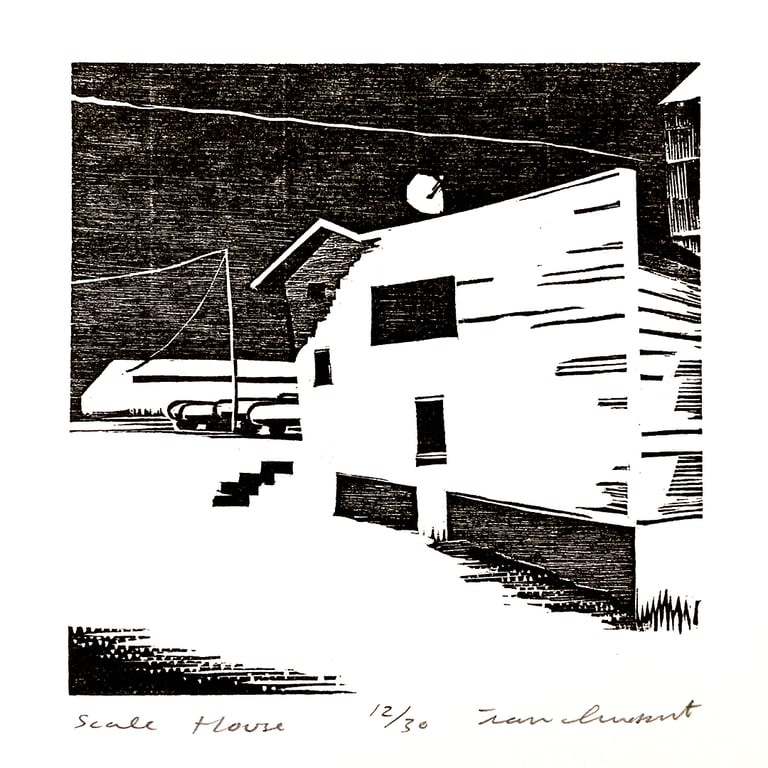 The scale house is an integral part to any grain handling complex. Trucks delivering corn and soybeans from the farms are weighed here before proceeding on to the elevator. They can also act as a small hub for the community, a place to get information (note the satellite dish on the roof) and a free cup of coffee. The jet contrail in the sky above is also ubiquitous with the prairie. You may have flown over this place and hardly noticed!
Part of a series of woodcuts exploring the industrial landscape on the prairie.
Woodcut printed on mould-made Zerkall paper from Germany. Image size 5 x 5 in. (8 x 10 sheet). Numbered edition of 30*
*Numbers 1 through 5 in the edition will be included in a cloth bound portfolio set to be released in 2022. If you are interested in the portfolio, please contact us for availability and deposit info.