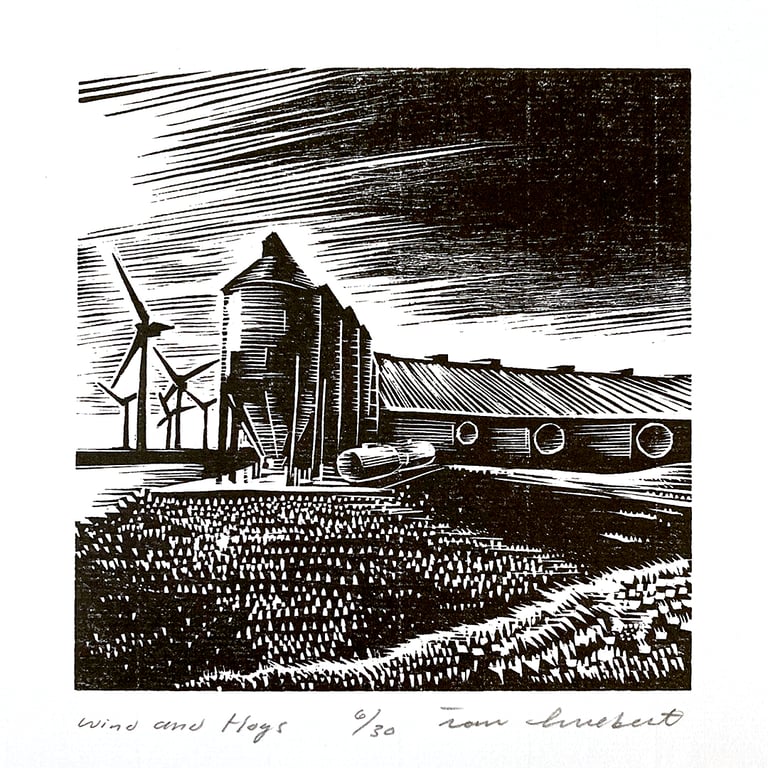 Driving through Iowa on I-80, two things stand out from the rolling fields: all the windmills, and if the wind is right, the smell of hog barns. Apart from corn and soybeans, hogs and wind generated electricity are popular crops here. This scene highlights the complexities of the relationship between clean energy and the smellier side of food production.
Part of a series of woodcuts exploring the industrial landscape on the prairie.
Woodcut printed on mould-made Zerkall paper from Germany. Image size 5 x 5 in. (8 x 10 sheet). Numbered edition of 30*
*Numbers 1 through 5 in the edition will be included in a cloth bound portfolio set to be released in 2022. If you are interested in the portfolio, please contact us for availability and deposit info.